Register now for the virtual FMD Annual Client Briefing 2020

Last year at this time, our team was busy gearing up for what proved to be our largest-ever Annual Client Briefing, which was attended by more than 400 clients and friends in Melbourne.
If you missed that event, you can register now for this year's event which will be held on Thursday, 26th November 2020 from 12:30pm to 1:45pm.
This will be a live Zoom webinar with the theme, 'What does the future hold?'
Considering the year it has been, that's an especially ambitious question to attempt to answer. Which is why we needed to bring in a special guest speaker that routinely looks into the future - Bernard Salt AM.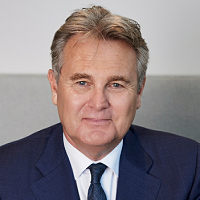 Bernard is one of Australia's leading social commentators and business analysts. He draws upon vast datasets to interpret the overall trajectory of social change in the past, and into the future.
As head of The Demographics Group and a twice weekly columnist for The Australian newspaper, Bernard provides specialist advice and insights on demographic, consumer and social trends for business.
He is perhaps best known to many of us for his penchant for identifying and tagging new trends and social behaviours such as the "Seachange Shift" and the "Man Drought" and, most famously, for turning smashed avocados into a generational identifier across the globe.
Attendees of the Annual Client Briefing 2020 will hear Bernard share his insights on why we should have faith in the future of Australia. Following the presentation, we can look forward to an interactive Q&A session where Bernard will take audience questions around what we can expect in a post-pandemic world.
Don't miss this fantastic opportunity. Register now to watch Bernard in action.
---
Panel discussion
Our popular panel discussion returns once again this year.
I have the pleasure of hosting the event where the Investment Committee panel - including Chair of the FMD Investment Committee Richard Dahl, and Investment Committee Member and FMD Director Mike Reynolds - will be providing information and insights on the outlook for investment markets and the economy.
---
It has been an interesting and challenging year and we're looking forward to ending it on a high note. We hope you can join us.
To be part of this event, register below and you'll be sent the link to join us for this live zoom webinar.
---
General advice disclaimer: This article has been prepared by FMD Financial and is intended to be a general overview of the subject matter. The information in this article is not intended to be comprehensive and should not be relied upon as such. In preparing this article we have not taken into account the individual objectives or circumstances of any person. Legal, financial and other professional advice should be sought prior to applying the information contained on this article to particular circumstances. FMD Financial, its officers and employees will not be liable for any loss or damage sustained by any person acting in reliance on the information contained on this article. FMD Group Pty Ltd ABN 99 103 115 591 trading as FMD Financial is a Corporate Authorised Representative of FMD Advisory Services Pty Ltd AFSL 232977. The FMD advisers are Authorised Representatives of FMD Advisory Services Pty Ltd AFSL 232977.