Election Update Series: No need to worry about Labor's proposed changes to negative gearing anymore!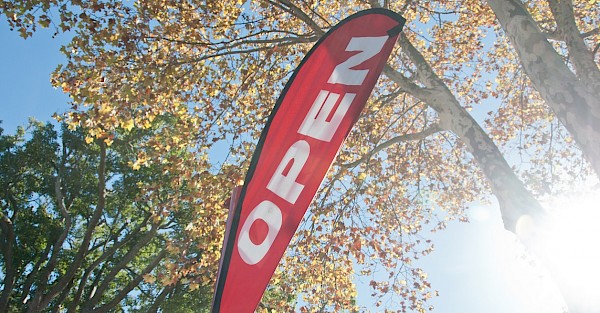 18 May 2019 Update: With the Federal Election victory now confirmed for the Liberal–National coalition, we no longer need to plan around changes to franking credits, negative gearing, reductions in CGT discounts, reintroducing a ban on borrowing in super and further restrictions on superannuation contributions that the ALP were proposing. Read our latest Economic Snapshot for more post-election market insights.
---
What is negative gearing?
Simply put negative gearing is when you borrow money (gearing) to invest in property or shares, and the income you make from that investment, i.e. the rent, is less than your expenses, meaning that you're making a loss (that's the negative). You can then claim a tax deduction which will partially offset the loss, but a loss is a loss, so this strategy only works when that asset you invested in grows in value, and hopefully much more than those little losses you make each year.
Who can benefit most from negative gearing?
The higher your marginal tax rate, the bigger the benefits from negative gearing strategies, so it isn't for everyone but for those with time on their side, and high incomes, it can be a great way to reduce tax and build wealth faster. If you are in this position and thinking about buying investment properties or shares in the next couple of years and the ALP comes to power, you may want to bring that decision forward.
What would change under a Labor government?
Many people choose to negatively gear into property as it is an asset they are comfortable with, but if the Australian Labor Party (ALP) wins the upcoming federal election, negative gearing into property will be limited to newly built housing from 1 January 2020. In addition, if you then sell that property a few years later, the ALP also propose to reduce the capital gains tax (CGT) discount across the board to 25% instead of the 50% discount currently in place.
These proposed changes mean investors considering negative gearing need to think long and hard about their overall investment strategy going forward to ensure the best long term returns.
The proposed changes will be fully grandfathered, meaning they only impact new assets purchased after 1 January 2020. They will not apply to people who already have negative gearing arrangements in place, though we anticipate it may be harder for people with existing arrangements to refinance investment loans after 1 January 2020.
So will property be a less attractive investment?
There are two main issues to consider. Firstly, with negative gearing limited to new home construction from 1 January 2020, there are serious questions about whether these properties (heavily skewed towards apartments and new estate housing) will offer a strong enough capital gain to support the strategy. Remember you need the capital gain to offset the losses.
See more in our article about lacklustre performance from the Melbourne apartment market
Secondly, what will be the impact of these tax changes on the overall property market? We are already seeing significant pull-back in property prices in the two larger capital cities. Some of this is attributable to the banks tightening their responsible lending guidelines, but another factor has been APRA stopping the banks lending on an interest only basis for investment properties. While this restriction has been eased, these investors are typically negative gearing, so if they come out of the property market we could see further falls.
Are there other negative gearing options?
So with negative gearing into property looking less attractive let's explore a couple of the other options:
Borrowing against your home to diversify into other growth assets
Debt recycling is a financial strategy which allows you to convert non-tax-deductible home loan debt into tax-deductible investment debt. With this strategy, you pay down home loan debt (which is not tax-deductible), and re-draw it as an investment loan to acquire property, shares or managed funds, effectively building a portfolio of investments which can grow, compound and tax effectively build your wealth. All additional income generated by your investments (e.g. dividends) is then directed to paying down your home loan.
For this strategy to work best, you need to have a clear picture of your personal balance sheet, assessing your assets and liabilities and future cash flow generation capability. This strategy isn't for everyone; those with higher incomes who can pay more than the minimum home loan repayments each month could consider this accumulation approach.
Margin loans to invest in shares or other growth assets
A margin loan is where you borrow money to invest and use your investments (shares or managed funds) as security. It can help deliver higher returns by enabling you to invest a more substantial sum, but it can also increase your losses. If the interest on your loan exceeds your returns the investment income is 'negatively geared' and you can claim a tax deduction.
A benefit of a margin loan is that you can start small and don't need to use your home as security, but unlike borrowing against your home, the margin lender uses a Loan to Value (LVR) ratio to maintain an acceptable level of security against their risk, most loans have an LVR limit of 70%. If the value of your investments falls below the LVR it generates a 'margin call' and you must bring the loan back within the LVR by selling investments or adding more cash. Margin loans are for investors who actively monitor and manage their investments or entrust a third party like FMD Financial to do so on their behalf.
The bottom line
Regardless of the upcoming election, legislative changes to tax and superannuation are becoming more common and complex, leaving investors in a position where they must constantly recalibrate, making it harder to achieve investment success without professional advice and oversight.
How can an FMD adviser help?
Personal financial advice
An FMD adviser can help you develop an investment plan that will deliver the best long-term returns considering any proposed changes that impact investment and superannuation strategies. Some of the factors we'll take into consideration include your age, current asset-base, income and debt, your risk appetite and time-horizon to ensure you achieve the best possible investment returns when you need them most. We can model this for you and show you how the numbers stack up over time for a range of investment scenarios.
Active investment management
The principal of active management is at the heart of everything we do and we've built a robust approach to monitoring and ongoing portfolio management. Investment fundamentals are always the primary focus for FMD Financial's investment committee (IC) who select the best direct investments and active fund managers in each asset class. Our Investment Committee (IC) sifts through hundreds of options to find those with a long history of outperformance and the rising stars. We then back them to do their job in our portfolios.
Geoff and Fiona Freeman

I turned to Richard Dahl for advice about managing a small portfolio of shares when I was just 21 and working at Mitsubishi. When I got my first well-paid job at 23, I used his advice again to get serious about building my superannuation. My goal then was to retire at 50. I'm now 55 and semi-retired, set to retire fully next year. Richard's advice has seen us through everything from paying off the house, to the kids' education and making the most of a redundancy package. Our relationship with Richard has also helped cement our financial goals as a couple. The annual review meeting has kept us on track and it's been great to see our savings and investment projections turn into reality over the years. After all the hard work and raising two independent daughters, we've gone full-circle and now it's time for us again.

Howard Kirsch

FMD's advice and support was invaluable when retiring from corporate life overseas and returning to Australia. I needed advice on consolidating assets in multiple countries so I interviewed three advisory firms and was most impressed with FMD. After meeting to understand my needs, they committed to putting a detailed plan together in a few short days, and that's exactly what they did. Many years later, Jason Calleja now works closely with me to manage my money in retirement. I'm very happy with their investment performance over the long haul, but it's their commitment to their clients that's truly outstanding.

Megan and Andrew James

Megan and I sought advice about improving our superannuation and personal insurances in the lead-up to starting a family. Jason was amazing, taking us through our options and working with us to restructure our super investments and obtain affordable insurance with the desired level of cover. We would recommend Jason and the FMD team to anyone seeking financial advice. We look forward to working with him to shape our financial security in the future.

Alison Palmer

After a successful career in pharmaceuticals, I took a redundancy package and was recommended to FMD Financial for investment advice. Like many people, I was sceptical about financial advisers after a bad past experience. Aaron's considered approach and FMD's robust investment process changed my mind and five years later FMD now manages our superannuation through their Active Management Service (AMS). One of the things I really like is that they follow a rigorous process and always give a clear and transparent rationale for every investment decision. My husband was even more sceptical than me, but now he sees the value of good advice. My redundancy package was the trigger to contact FMD, but I've since realised the benefit of getting your "ducks in a row" in your 40s, while you still have time to make a difference to the money you'll have later. I would really encourage more people to get advice earlier in their working life. If you're looking for a knowledgeable financial adviser that you can absolutely trust, give Aaron a call. He is genuine, supportive and great to deal with all-round.

Bob and Val Higgins

Anna was unbelievable in helping us navigate a stressful year in the transition to retirement from our own business. In the end, we got a great outcome and we're eternally grateful for her help. Both Anna and Martin are always there to listen and over the years their advice has been spot on. Now we can relax knowing we'll have the money we need in retirement. FMD make the financial side of life easy and we trust them implicitly.

Bruce and Jill MacKenzie

We were referred to David Batchelor by a friend when we needed advice on investing the proceeds of a property sale. David and his associate adviser, Sandra, were able to give us strong investment advice and implement it quickly and efficiently. Since then, the communication has been excellent and we always know where things stand. My wife and I now enjoy the security of knowing our money has been invested wisely and ethically. We appreciate the regular portfolio reviews undertaken by the FMD Investment Committee and are confident our money is being well managed. We'd certainly recommend FMD to others looking for sound financial advice.

Shan Fleming

Mum went downhill after Dad died and eventually we decided a care facility was best for her now she is in her late eighties. Mum and Dad's investments with FMD enable her to be in a place she loves and their support has been invaluable. We had to move quickly to secure a place, so Anna modeled three financial options for us. Her knowledge of the process and paperwork was a huge relief when we had very little time and felt pressured to make a decision. I have great confidence in Anna's judgement and knowledge of the Aged Care sector and I know I don't have to worry as FMD have it covered.

Cliff Wright

I first met David Batchelor when I took a voluntary redundancy five years ago. David helped me move from a defined benefit scheme into a super accumulation fund and plot a path to early retirement. It was refreshing to meet a professional and knowledgeable adviser who was more interested in my needs than their own. Under David's guidance I now have more money than when I started investing with FMD Financial, even though I'm drawing a comfortable monthly income stream. Life is short and I'm enjoying the retirement lifestyle I want with the confidence my money will last for the long haul. I've met other FMD clients at their regular events and no-one has a bad word to say about them. I'd certainly recommend David and the team to anyone facing redundancy and looking for expert financial advice.

Andrew Thorogood

I interviewed three different Financial advisers and found the most comfort with FMD. Michael, my adviser, opened my eyes to the potential of my retirement wealth giving me excellent direction as to what I need to consider in the future. Now I have a legal will, adequate insurance protection, a shares portfolio along with a far more lucrative superannuation fund building my future.

Dee James

Jason Calleja was a source of great comfort as he provided us with all the information we needed to ensure a smooth transition for Dee's mum. He explained the legislation, prepared financial spreadsheets with projected multi-year income and costs, arranged tours of aged care facilities; liaised with Centrelink. Jason continues to be responsive to our ad hoc questions. We have no hesitation in recommending FMD's services when families face these challenging and emotional decisions. Having access to their knowledge of the system and financial modelling enables the family to focus on the wellbeing of the parent.

Jenny Lee

My introduction to FMD 10 years ago facilitated an unexpected life change - to my delight, retirement was a possibility far earlier than expected. The strong relationship built to support my wealth management has given me peace of mind, removed work stress from the equation and contributed greatly to my happiness. I love my life and truly enjoy every day - I don't know how I ever had time for work!

Daniel Witherington

I have been working with FMD Financial for the past five years. They are professional and knowledgeable and they've helped me make the most of my money. They have been able to help me develop a portfolio of investments that supports the needs of my growing family and my future wealth.

David Copeland

FMD Financial were recommended to me 13 years ago when I became concerned my previous company was not looking after my needs; and tended to chase quick profits which often became exactly the reverse. David Batchelor has been my Funds Adviser since and has delivered great service and communication while operating with integrity. He is backed up by a company structure that includes an active internal Investment Committee (IC) that constantly reviews their overall investment structure including detailed research of individual investment targets. I am totally satisfied with their service and their motto 'Health, Wealth and Happiness' has made a very positive impact on my life in retirement.
---
General advice disclaimer: This article has been prepared by FMD Financial and is intended to be a general overview of the subject matter. The information in this article is not intended to be comprehensive and should not be relied upon as such. In preparing this article we have not taken into account the individual objectives or circumstances of any person. Legal, financial and other professional advice should be sought prior to applying the information contained on this article to particular circumstances. FMD Financial, its officers and employees will not be liable for any loss or damage sustained by any person acting in reliance on the information contained on this article. FMD Group Pty Ltd ABN 99 103 115 591 trading as FMD Financial is a Corporate Authorised Representative of FMD Advisory Services Pty Ltd AFSL 232977. The FMD advisers are Authorised Representatives of FMD Advisory Services Pty Ltd AFSL 232977.