Preparing for the emotional shock of retirement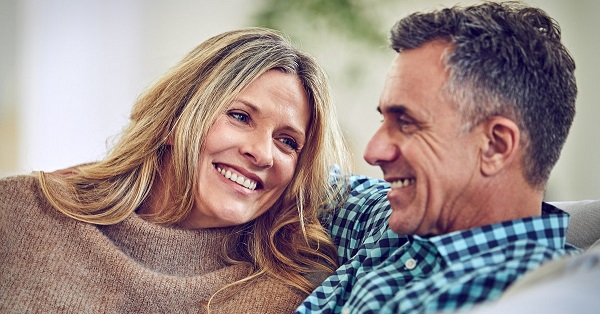 Retirement is something people often wait for all their working lives, yet few consider how they will spend their time once the freedom to do whatever they like wears thin. Sometimes a degree of psychological shock sets in as they become aware of a gap between their expectations of retirement and how it actually is – especially if the retirement is involuntary, due to poor health or redundancy.
Life, but not as you know it
According to career navigation expert Peter Pick, the most challenging phase faced in the early years of retirement is adjusting to long term lifestyle change. "Initially people are excited about accomplishing all the things they've looked forward to doing with more time on their hands – travel, socialising or remodelling the house," says Peter. "However once the laundry list – and maybe its resources - are exhausted, people often begin to wonder, what happens now?"
"The word retirement, has many negative connotations, and no longer applies in the traditional sense." says Peter, who helps people plan for the emotional transition from full-time work to retirement. "It is simply just another stage in the life cycle and you have to wrap your head around that in order to set yourself up mentally."
Designing your retirement
What's the best time to work on your transition to retirement? Well, ideally - just as with your superannuation - it would be long before your retirement date. Psychologist and Career Coach Bri Hayllar of Flourish Careers and Coaching says the first step in achieving a more satisfying retirement is to live deliberately. Whilst the field of positive psychology research is still relatively new, Bri says it has already highlighted a strong connection between living deliberately and having a sense of control and happiness. "An impressive 40% of our happiness is a direct result of our choices, habits, thinking and actions. By looking for ways to actively influence your life, you can increase positivity and wellbeing."
How to get started
One of the best places to start is to take stock of your strengths, values and goals. Once you have a sound understanding of what matters to you, it is much easier to identify ways of actively influencing your life. Think about what energises and engages you: is it being actively involved in the community, such as volunteering? Maybe it's the sense of accomplishment you feel when you try something new or get results on the board?
Peter Pick from Nine Lives Consulting has identified three distinct phases to be considered, each with unique needs.
Impending
People frequently decide on the point at which they will retire just a few years before the event. They set a date, take steps to consolidate their investments and perhaps start perusing travel websites. Working life continues on and often, little else changes.
Laundry List
Everyone has a laundry or wish list which names all the things they dream of doing once they stop working. Common goals include travel, spending time with family, home renovations, joining a club, taking up a new hobby... or perhaps just doing as little as possible!
Lifestyle Change
After about 18 months, you settle into the new way of life, based on what you really like to do with your time, it can be regarded as a well-earned self-indulgence. Peter and his team have developed the 'Lifestyle Navigator Program' to help people better understand and plan for long term lifestyle change.
Retirement may not mean retirement at all
In retirement, the need to contribute to society remains, but may be achieved by different means to that of your previous career. For some that might mean consulting on projects in their area of expertise or starting a new business venture. Almost 600,000 small-to-medium enterprises in Australia are now run by business owners over the age of 50 which make this the fastest growing segment of entrepreneurship in the country.
For others, retirement is a time to give back to the community by lending professional skills to not-for-profit boards or undertaking grass roots voluntary work. Recent figures from Eastern Health - one of Victoria's largest public health services - suggest volunteering remains high on the list for many mature Australians.
Over the past five years, their Volunteer Program has grown by 48%, with the majority of new volunteers aged between 55 and 62 years old.
"Our volunteers are typically newly retired or in the process of transitioning to retirement," says Christine Ward, Manager of Volunteer Services. "They volunteer to fulfil very personal needs, including a sense of purpose, connection with the community and life enrichment. In return, they bring maturity, passion and a wealth of life experience - qualities which make them a very valuable asset to our program."
While volunteering is a great way to make meaningful contribution, our experts agrees it offers the greatest sense of fulfilment when connected to something you value or feel passionate about.
So whether you are at the height of your career, beginning to reduce work commitments in readiness for retirement or have recently retired, actively considering what comes next could open up a world of possibilities. While FMD Financial is here to help you be financially prepare for the next phase of life, finding purpose and passion will fuel your happiness in retirement and beyond.
Want to explore your life of passion and purpose in the lead up to retirement?
---
General advice disclaimer: This article has been prepared by FMD Financial and is intended to be a general overview of the subject matter. The information in this article is not intended to be comprehensive and should not be relied upon as such. In preparing this article we have not taken into account the individual objectives or circumstances of any person. Legal, financial and other professional advice should be sought prior to applying the information contained on this article to particular circumstances. FMD Financial, its officers and employees will not be liable for any loss or damage sustained by any person acting in reliance on the information contained on this article. FMD Group Pty Ltd ABN 99 103 115 591 trading as FMD Financial is a Corporate Authorised Representative of FMD Advisory Services Pty Ltd AFSL 232977. The FMD advisers are Authorised Representatives of FMD Advisory Services Pty Ltd AFSL 232977.