How do I choose a financial adviser?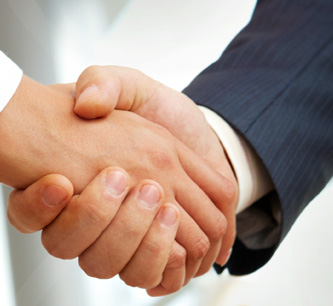 The title 'financial adviser' is often misunderstood. This is partly because the title is used to describe advisers that work for - or are affiliated with - banks or superannuation funds.
A recent report by the Customer Owned Banking Association (COBA) outlined that 70-80 per cent of the advice landscape was potentially made up by the major four banks and large wealth management company, AMP, highlighting a greater need for transparency around industry competition.
This monopoly in financial advice has increased within the last decade and could continue for years to come. COBA CEO Louise Petschler noted that if you were to look at a similar analysis from less than 10 years ago and before the GFC, you would have found "only around half the market accounted for by the top five firms, and the remaining half occupied by small and medium firms."
Are all financial advisers the same?
At FMD, our advisers are different. We're not owned by another financial institution, and charge a fee based on your individual needs.
The ability to put your needs ahead of all else is crucial to getting quality financial advice in good times and bad, so be sure to ask whether an adviser you may be considering is affiliated with any other financial institution. As well as ensuring you will always come first, you should also ask about an adviser's experience, industry background, professional qualifications and client recommendations.
Evaluating your options
Once those boxes are ticked, the rest of the decision is about getting the right personal fit. You need to be comfortable that your financial adviser understands you and what you want from life. They also need to know what you want from them. Maybe you're great at managing detailed day to day finances and need someone to help you see the bigger picture. Or maybe you already have a vision for your financial future and you're looking for an 'architect' to build the plan to help you get there.
As with any close relationship, it's important to feel you can communicate effectively with your adviser and establish a good rapport. If these elements are right you'll have a strong foundation for building a long-term relationship with a financial adviser you can trust - one of life's true assets.
To discover where tailored advice could take you, book in for a Free Financial Health Check or read more About FMD and our services.
---
General advice disclaimer: This article has been prepared by FMD Financial and is intended to be a general overview of the subject matter. The information in this article is not intended to be comprehensive and should not be relied upon as such. In preparing this article we have not taken into account the individual objectives or circumstances of any person. Legal, financial and other professional advice should be sought prior to applying the information contained on this article to particular circumstances. FMD Financial, its officers and employees will not be liable for any loss or damage sustained by any person acting in reliance on the information contained on this article. FMD Group Pty Ltd ABN 99 103 115 591 trading as FMD Financial is a Corporate Authorised Representative of FMD Advisory Services Pty Ltd AFSL 232977. The FMD advisers are Authorised Representatives of FMD Advisory Services Pty Ltd AFSL 232977.