The secret to consistent investment returns
We all understand that certain sectors of the market do better during particular stages of the economic cycle than others. However, trying to pick the timing of a market rotation – when one style of stock moves from being everybody's darling to being out of favour – is the tricky part.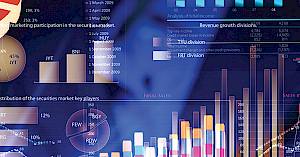 But here's a clue: when you read about it the media, it's usually too late to improve your investment return. Financial analysts and commentators love to declare one stock dead and another on the rise, but by the time they jump on the bandwagon, the market shift is already in the rear-view mirror. This is why FMD's Investment Committee places so much importance on selecting fund managers that are actively managing their investment selection across the cycle. Because timing the market is so difficult we also aim to have fund managers with a diverse range of investment styles in our portfolios.
Having considered positions across different investment styles means our clients are well placed to weather the storm when unpredictable share market movements suddenly occur. Let's look at how this works in practice: From 2010 to mid-2016 investors chasing income in the low interest rate environment sought out high yielding stocks like Telstra, Sydney Airports, Transurban and the banks instead of term deposits, while other more aggressive investors continued to invest heavily in highly priced, blue-sky growth stocks like Domino's, REA Group and Seek which had been darlings of the market. Meanwhile the resources stocks including BHP, Rio Tinto and Origin Energy were on the nose because of lower commodity prices and value stocks like Fairfax and Metcash were also out of favour. Throughout this period the AMS Funds held a considered position in the Allan Gray Australian Shares Fund.
This manager looks for intrinsic value in those out of favour stocks and then takes considered but high conviction positions where it sees long term value. The Allan Gray Fund trailed the ASX300 by over 10% in mid-2015. However, through 2016 the Australian share market rotated quickly from high yield and growth stocks being in favour to those previously out of favour value stocks. As a result Allan Gray's 12-month return to December 2016 was 33% compared to the broader market at 11%, while many high yield and growth stocks posted negative returns.
During the period of underperformance, the FMD Investment Committee continually engaged with the managers at Allan Gray and remained confident with the fundamental investment strategy. As such, despite enduring a difficult period, our clients invested in the AMS Funds benefited from the retention of Allan Gray in their portfolios. The result was a satisfying reinforcement of our investment process. Yet, like most things in life, successful investment is about a combination of the right knowledge, the right process and the right relationships. Our reputation and scale have enabled us to build strong business relationships with our fund managers. This means we can have the fearless discussions needed to fully understand their strategy and invest confidently on our clients' behalf. That's the real power of active management. If only we could do something about those charismatic commentators, often with little or no investment experience, who throw their hat in the ring after the hard work is done, causing some people to question their long-term investment strategy.
If you or someone you know would like further advice, please speak with one of our trusted adviser. We can help, call us on 1300 134 187, or click the link below to book a consultation.
---
General advice disclaimer: This article has been prepared by FMD Financial and is intended to be a general overview of the subject matter. The information in this article is not intended to be comprehensive and should not be relied upon as such. In preparing this article we have not taken into account the individual objectives or circumstances of any person. Legal, financial and other professional advice should be sought prior to applying the information contained on this article to particular circumstances. FMD Financial, its officers and employees will not be liable for any loss or damage sustained by any person acting in reliance on the information contained on this article. FMD Group Pty Ltd ABN 99 103 115 591 trading as FMD Financial is a Corporate Authorised Representative of FMD Advisory Services Pty Ltd AFSL 232977. The FMD advisers are Authorised Representatives of FMD Advisory Services Pty Ltd AFSL 232977.