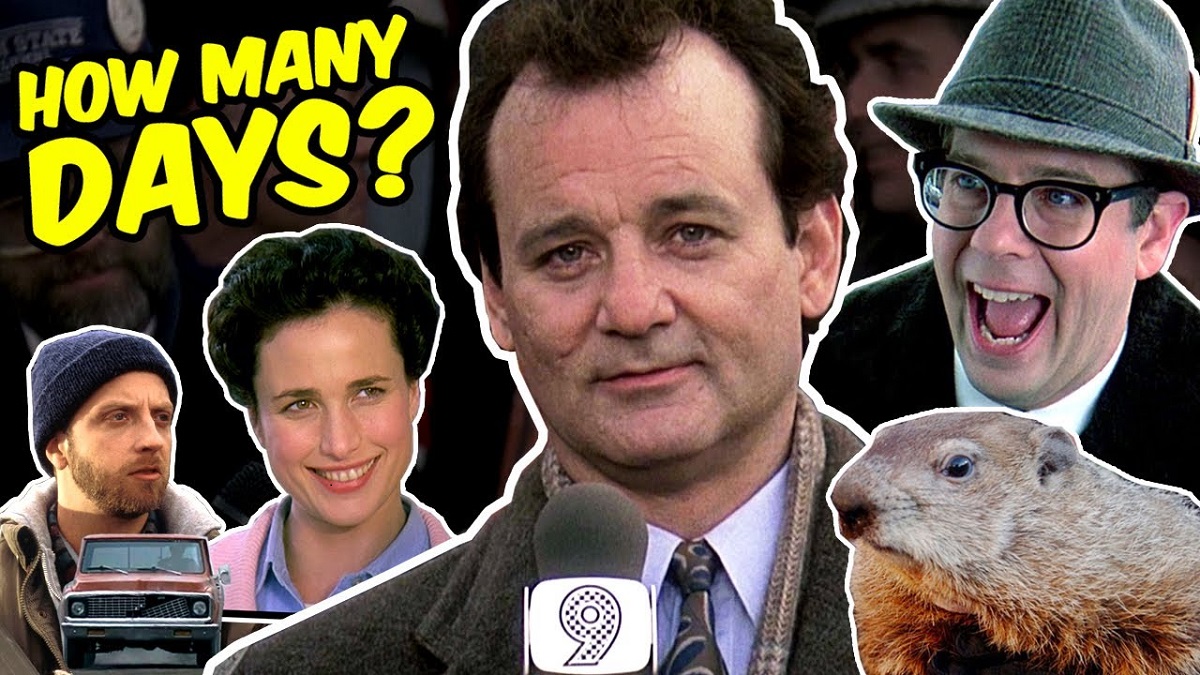 In the classic 90's movie Groundhog Day, Bill Murray's cynical weatherman, Phil, finds himself stuck in the same day repeatedly when he heads to a small American town to cover annual Groundhog Day celebrations.
It is perfect viewing for the times and has made several lockdown movie lists becuase we can all relate to feeling like every day is the same, or not even knowing what day it is, as we stay at home to battle COVID-19.
For over a month, the rhythm of our daily lives, habits and timetables has been disrupted and replaced by a strangely fluid sense of time where the distinction between week days, work days, weekends or holidays is largely gone. Without the contrast and rituals that make up our modern lives, it's easy to feel adrift and stuck on repeat, just like Phil. On the bright side, our wallets are getting some relief from our quiet lives at home, which could mean more savings to help achieve our financial goals in the future.
Phil's reaction to his predicament goes from initial elation at losing some of the shackles of daily life to frustration, despair and eventually resignation. Like the movie itself, a critic's review of Groundhog Day from the 1993 Washington Post, resonates today: "The most horrible thing about life is not knowing what's going to happen next. Or at least that's what we have thought up till now. But Groundhog Day demonstrates that there is something even more horrible - knowing exactly what's going to happen next."
It's not just our own life that is stuck on hold. The unique thing about the Coronavirus pandemic is it's a personal crisis, a national crisis and an economic crisis we're going through together; even if it impacts each of us differently. Not only have the markers of time gone in our own lives, how we mark time as a society has also changed. How do we know it's Easter without a family gathering or camping trip. What's ANZAC Day without a parade or Autumn without the Footy season kick-off? It's very disorienting when our way of life grinds to a halt.
Coping with our new circumstances can be challenging. A recent article in the Australian Financial Review quotes professor Wendy Wood, author of Good Habits, Bad Habits who compares learning to live in a pandemic to the uncertainty of starting a new job: "Everything is new, you're making a lot of new decisions, and it's tiring. And that disruption in your habits, and having to learn new ones, is draining. Everything just takes more effort."
Making decisions about complex financial matters can add to that sense of overload. That's why our advisers are here to support our clients and ensure they get the best possible financial outcomes in challenging times.
The article goes on to say, 'Lots of factors can contribute: Sleep quality suffers under stress, social media and the news can feel overwhelming, and with routines turned upside down, people have to devote far more energy and attention to tasks that used to be automatic, like groceries and laundry. It concludes, that just like Phil's situation in Groundhog Day, one day this will end and when it does, we'll feel disrupted all over again.
It's a great article. If you have subscription to the Australian Financial Review, you can read it here.
In the meantime the psychologists and other experts quoted in the article agree on some common strategies for coping. Limiting screen time and news watching – including financial market news, setting physical boundaries at home for work, play and private time; daily exercise and connecting regularly with friends and family are all recommended to help us stay sane until we get to our "new normal" on the other side of the pandemic.
Rest assured your FMD Adviser will let you know when your next review meeting is coming up well in advance, just in case you've lost track of the days too!
---
General advice disclaimer: This article has been prepared by FMD Financial and is intended to be a general overview of the subject matter. The information in this article is not intended to be comprehensive and should not be relied upon as such. In preparing this article we have not taken into account the individual objectives or circumstances of any person. Legal, financial and other professional advice should be sought prior to applying the information contained on this article to particular circumstances. FMD Financial, its officers and employees will not be liable for any loss or damage sustained by any person acting in reliance on the information contained on this article. FMD Group Pty Ltd ABN 99 103 115 591 trading as FMD Financial is a Corporate Authorised Representative of FMD Advisory Services Pty Ltd AFSL 232977. The FMD advisers are Authorised Representatives of FMD Advisory Services Pty Ltd AFSL 232977.