Virtual meeting instructions for clients
While it's not quite business as usual due to COVID-19 restrictions, the FMD team is fully operational and your adviser is ready to conduct your regular review meeting, or any other meeting as required, in a virtual setting.
Here are some instructions to help you prepare for a virtual meeting with your FMD adviser using our preferred application, Microsoft Teams:
Getting set-up (full device experience)
For the full virtual meeting experience you'll need a device with a camera and microphone – an iPad or tablet are usual fairly reliable, otherwise your PC (laptop) with a camera and microphone will also work well. If you don't have these, you can also login to see the meeting on a PC while dialing into the audio using a landline or mobile phone. We'll explain a little more below
Basic set-up required:
Internet connected device (Wi-Fi or mobile)
Device with a camera and microphone – eg an iPad, tablet or mobile phone
Optional: Microsoft Teams App (from the app store – Apple or Android supported)
When we book a meeting with you, an email and calendar invite will be sent to your preferred email address. The link should look something like this: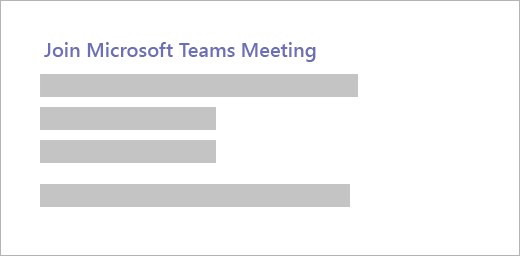 A few minutes before your scheduled meeting, click on the link on your device, in the email or calendar invite from us.
Go to the meeting invite and select Join Microsoft Teams Meeting.
That'll open a web page, where you'll see two choices:

Download the Windows app and
Join on the web instead.

If you join on the web, you can use either Microsoft Edge or Google Chrome. Note: Apple's Safari browser is not compatible with Microsoft Teams and should be avoided if possible. Your browser may ask if it's okay for Teams to use your mic and camera. Be sure to allow it so you'll be seen and heard in your meeting.
Enter your name and choose your audio and video settings. Select Phone audio if you want to listen to the meeting on your mobile phone.
When you're ready, hit Join now.
This will bring you into the meeting lobby. This will notify the meeting organizer that you're there, and someone in the meeting can then admit you.
Getting set-up (mixed media experience)
Another option, if you don't have a device with both audio and camera is to view the screen on a PC and call in using a phone (mobile or landline). To do this, you can use the instructions above, but when it comes to the audio settings, click on the Phone audio. Alternatively, if the set-up is troublesome to operate, the meeting will have a dial-in number (a NSW number) where you can call into the meeting and then enter in the conference ID that is unique to your meeting (example screenshot is below)
And, for further support, check out Microsoft's "Join a meeting in Teams" site.
Other virtual meeting options
| Application | Owner | Note | Icon |
| --- | --- | --- | --- |
| Teams | Microsoft | Can use with a link from a Microsoft subscriber | |
| Skype | Microsoft | skype.com must have a Skype account | |
| Zoom | Zoom | https://zoom.us/ can login with a meeting ID and passcode | |
| Hangouts Meet | Google | https://hangouts.google.com/ | |
| GoToMeeting | Citrix | Typically used for a webinar or large meeting | |
| Facetime | Apple | Only suitable for Apple users | |
| WhatsApp | Facebook | Ok for those with Facebook | |
---
General advice disclaimer: This article has been prepared by FMD Financial and is intended to be a general overview of the subject matter. The information in this article is not intended to be comprehensive and should not be relied upon as such. In preparing this article we have not taken into account the individual objectives or circumstances of any person. Legal, financial and other professional advice should be sought prior to applying the information contained on this article to particular circumstances. FMD Financial, its officers and employees will not be liable for any loss or damage sustained by any person acting in reliance on the information contained on this article. FMD Group Pty Ltd ABN 99 103 115 591 trading as FMD Financial is a Corporate Authorised Representative of FMD Advisory Services Pty Ltd AFSL 232977. The FMD advisers are Authorised Representatives of FMD Advisory Services Pty Ltd AFSL 232977.