Top 5 apps for managing your finances
There are now more and more online tools and apps available to help you take care of the tedious tasks associated with managing your money. From handling your bank accounts, super, shares and other investments, to organising your receipts and invoices, these apps are designed to cut down the time-consuming process of coordinating personal and business finances.
1. Xero Cashbook
Xero Cashbook is a great way to track your personal finances. It has bank feed options and the look and feel of the business version of Xero so it's easy to use. You can also use Xero cashbooks to assist in the management of shares and property portfolio, but this is best to do via plug-ins such as ShareSight and PocketRent.
Great for: Reporting and staying accountable
Shortcomings: Weak multi-currency management, inflexible reporting
2. My Prosperity
This online tool securely links your bank accounts, credit cards, loans, super, shares, property and other investment portfolios all in the one place. The flexible platform partners with some of Australia's leading data providers to deliver you the best information services to help you take control of your finances and plan for the future by creating clear goals.
Great for: Individuals and families with savings goals
Shortcomings: Too much focus on property investment
3. Pocketbook
The free app syncs with most local banks making it easier to transfer your account information for accurate on-the-go budgeting. If you pay your bills via your online bank account, Pocketbook will alert you to overdue expenses, as well as send you weekly budget summaries.
Great for: Personal budgeting
Shortcomings: Requires use of online banking details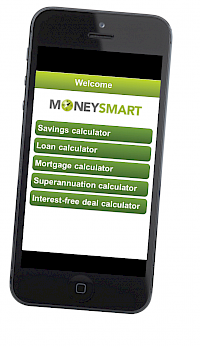 4. Money Smart financial calculator
This resource combines five of the Australian Securities & Investments Commission's most popular calculators: savings, loans, mortgage, superannuation and interest-free deal so that you're able to make easy calculations at the touch of a button.
Great for: Calculating loan repayments when house hunting
Shortcomings: Doesn't link accounts together
5. Shoeboxed
The app scans and organises your receipts, invoices and documents securely online. More specifically, it keeps track of your receipts using your phone's camera. When you take a photo of a receipt, it is transmitted to Shoeboxed and processed by a person who verifies the information. The app then creates expense reports ensuring you're prepared come tax time.
Great for: Accountants and bookkeepers and small to medium business owners
Shortcomings: Little direction on how to use features
If you need help with managing your finances book a FREE financial health check and get in the driver's seat today!
---
General advice disclaimer: This article has been prepared by FMD Financial and is intended to be a general overview of the subject matter. The information in this article is not intended to be comprehensive and should not be relied upon as such. In preparing this article we have not taken into account the individual objectives or circumstances of any person. Legal, financial and other professional advice should be sought prior to applying the information contained on this article to particular circumstances. FMD Financial, its officers and employees will not be liable for any loss or damage sustained by any person acting in reliance on the information contained on this article. FMD Group Pty Ltd ABN 99 103 115 591 trading as FMD Financial is a Corporate Authorised Representative of FMD Advisory Services Pty Ltd AFSL 232977. The FMD advisers are Authorised Representatives of FMD Advisory Services Pty Ltd AFSL 232977.