Thanks for supporting us in the MS Melbourne Cycle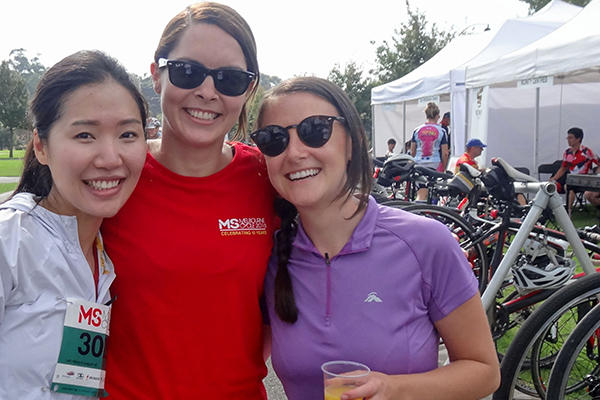 Thanks to all who rode the MS Cycle on Sunday 6th March and to all who donated. We had a fantastic day and it was great to ride with the colleagues, clients, friends and family of FMD. 
We also managed to raise well over $5,000 for MS research which puts us in the Top 10 team fundraisers, which is an awesome effort.
I'd like to acknowledge Stefano Giorgini as our top individual fundraiser and The Scanlon Foundation for their generous donation.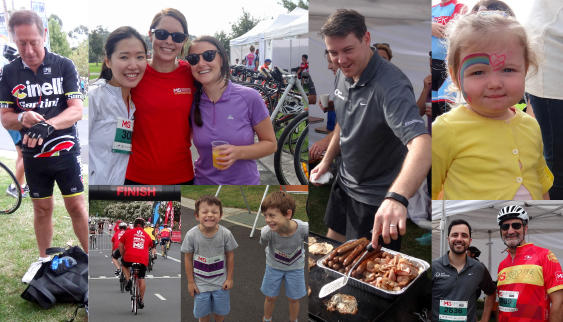 I'd also like to thank the FMD team that worked hard to make it happen – Aaron Hitch and Shay Williams for the great suggestion, Jennifer Rowe and Shay for great organisation and catering, Heather Kinder for the magnificent spread of cakes for our fundraising morning tea, Jeremy McPhail for a sterling effort on the BBQ and every one who joined in on the day.
We're already planning the next event…so stay tuned!
---
General advice disclaimer: This article has been prepared by FMD Financial and is intended to be a general overview of the subject matter. The information in this article is not intended to be comprehensive and should not be relied upon as such. In preparing this article we have not taken into account the individual objectives or circumstances of any person. Legal, financial and other professional advice should be sought prior to applying the information contained on this article to particular circumstances. FMD Financial, its officers and employees will not be liable for any loss or damage sustained by any person acting in reliance on the information contained on this article. FMD Group Pty Ltd ABN 99 103 115 591 trading as FMD Financial is a Corporate Authorised Representative of FMD Advisory Services Pty Ltd AFSL 232977. The FMD advisers are Authorised Representatives of FMD Advisory Services Pty Ltd AFSL 232977.