Take control of your financial future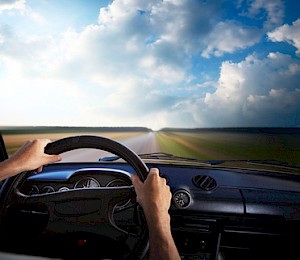 Before they came to see us, many of our clients wondered if it was too early to get advice. They worried about whether they had enough money to benefit, or thought they should pay off their home or put more into super before seeing an adviser. When they eventually do come to see us, they often say 'I wish we'd done this earlier.'
For many people the relief that comes from getting a plan is palpable and on top of this the financial benefits of starting now can be huge. As the famous saying goes – action may not always bring happiness but there is no happiness without action.
A great first step is to think about the life you want to lead now and as you age and what will be most important to you. It's all about imagining the future – do you want to spend more time with family, travel the world, read books on the balcony of your beachside home or start a new career?
"Action may not always bring happiness, but there is no happiness without action".
If you decide to partner with an adviser they should then embark on a detailed financial discovery process so they are in the best position to create a successful financial plan that will achieve your goals. For many people this will be the first time they've pulled all their financial information and records into a central place to review them – a useful process all by itself and one you'd probably never bother doing unless you choose to work with a financial adviser. Sometimes acheiving your financial goals is just about about choosing to take action and before you know it, the future takes care of itself.
Take the first step. Complete our quick and easy online financial health check or book a free 1 hour consultation with a qualified adviser.
---
General advice disclaimer: This article has been prepared by FMD Financial and is intended to be a general overview of the subject matter. The information in this article is not intended to be comprehensive and should not be relied upon as such. In preparing this article we have not taken into account the individual objectives or circumstances of any person. Legal, financial and other professional advice should be sought prior to applying the information contained on this article to particular circumstances. FMD Financial, its officers and employees will not be liable for any loss or damage sustained by any person acting in reliance on the information contained on this article. FMD Group Pty Ltd ABN 99 103 115 591 trading as FMD Financial is a Corporate Authorised Representative of FMD Advisory Services Pty Ltd AFSL 232977. The FMD advisers are Authorised Representatives of FMD Advisory Services Pty Ltd AFSL 232977.