Scams are on the rise, here's how to protect yourself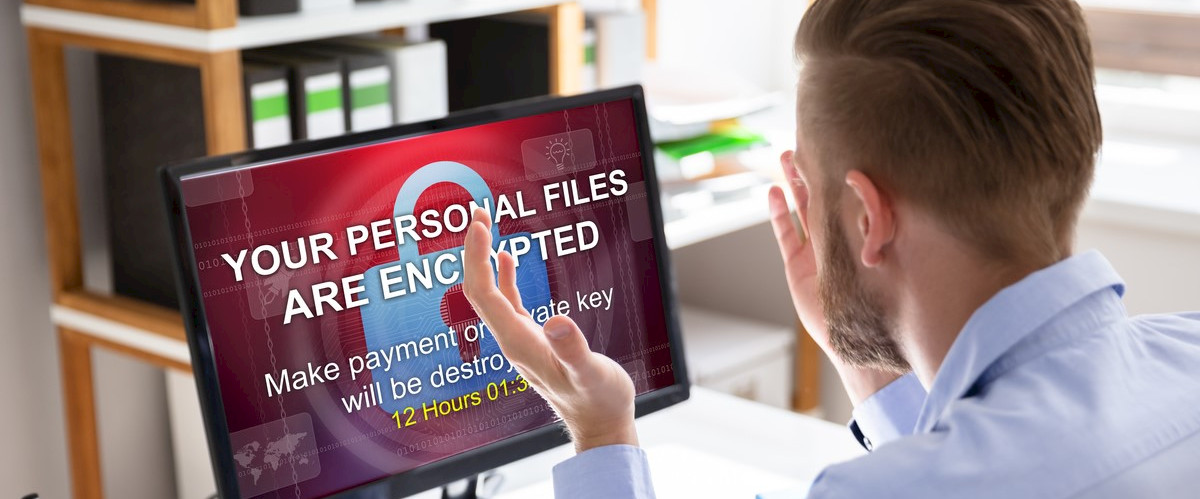 For information about scams directly related to the COVID-19 outbreak, see our regular update post.
---
Most of us like to think we're too smart to be fooled by a scam but the truth is anyone can be a victim. The Government is urging people to test their scam knowledge and boost their detection and protection skills.
Projected losses from scams in Australia are set to exceed half a billion dollars for the first time later this year. Scams work because they closely resemble a real product, service or communication from a trusted organisation. As we become more comfortable transacting with statutory authorities, banks and retailers online it can become harder to spot communications designed to scam.
They look very similar to legitimate communications, including use of logos, colours and official-looking websites. In the last year alone, scams have been doing the rounds from scammers posing as representatives from the ATO, Australia Post and NBN Co. We often think of scammers as solo figures operating in the shadows, yet increasingly scams are run by sophisticated organisations with call centres, training and polished scripts designed to extract money or personal data from unsuspecting victims.
Common scams to watch out for
Dating and romance scams - scammers create fake profiles on legitimate dating websites, mobile apps or social media platforms like Facebook, often using photos and identities stolen from other people. Eventually they will ask you for money to help them with an illness, injury, charity or personal crisis.
Investment scams – scammers will promote not-to-be missed opportunities, often backed by a highly professional website and brochure that make them appear to be genuine investment products or companies.
Prize-draw/ lottery scams – scammers trick you into giving upfront money such as 'fees' or 'taxes' before being able to collect a prize you have won. They also demand personal identity information to collect the prize and then use that information to steal money from your bank account.
Threat and penalty scams – earlier this year scammers claiming to be from the ATO used robo-calls to threaten people with arrest if they didn't pay a fake tax debt. Similar scams could involve a threat relating to an unpaid bill or parking fine. Some of these were seeking to be paid using gift vouchers purchased by those being scammed.
Online shopping, classified and auction scams – scammers create fake retailer sites that look very convincing, then give you the opportunity to buy an item you previously placed a bid on because the original purchaser has pulled out. The big warning sign is being asked to pay with an unusual payment method like a gift card or wire transfer.
Superannuation scams – scammers offer to give you early access to your super fund, often through a self-managed super fund or for a fee. The scammer may ask you to agree to a story to allow the early release of your money and will deceive your superannuation company into paying out your super benefits directly to them.
---
The typical stages of a scam
The approach - the scammer will approach you with a story designed to make you believe a lie and they will pretend to be something they are not – an expert, a government official or even a romantic admirer. The approach could come from email, robo-calls, text messages, social media, dating sites, online auction sites like eBay or old-fashioned door-knocking.
Communication and grooming – this a sophisticated process and the scammer will often build trust for a long time before asking you to act. Scammers may use social media or dating sites to build up profiles of the intended victims, including personal information like birthdays or trips to that enable them to develop an informed dialogue with a new victim to 'groom' them for a scam.
Asking you to send money or data – asking for unusual payment methods – like cryptocurrency or gift cards - can be one of the biggest signs of a scam.
---
How to protect yourself
Be aware that scams exist, that they can be very sophisticated and even the smartest people can fall victim. If you receive an unusual approach always ask yourself, could this be a scam?
Know who you're dealing with - if you've only ever been aware of a person or organisation online, take the time to research them in more detail.
Delete suspicious texts, emails or messages without opening them. If unsure about the validity of an organisation, research them via a new search. Be very suspicious about clicking on 'more information' links or other hyperlinks provided in the emails. These links can install Malware or Ransomware on your computer or device that can be used to phish for your personal identity details and passwords.
Keep personal details secure on and offline. Have robust passwords - consider using longer pass-phrases rather than passwords. Keep pin numbers and important documents in safe places. Shred personal documents before discarding and put a lock on your mailbox.
Beware of requests to send money or personal information – don't send credit card or bank account details or copies of personal identity documents to anyone you don't know or trust.
Don't be pressured into taking action – scammers create a sense of urgency to confuse you and make you act under pressure. If something doesn't feel right, take the time to think and research more before acting.
Work with trusted advisers and intermediaries – strong, personal relationships with financial service partners like your accountant, bank manager and financial adviser act as a buffer to scammers. Your FMD adviser will be vigilant about any unusual approaches and will advise you immediately if they see any red flags.
Want to test your ability to spot scams? Visit scamwatch.gov.au and take their 'Spot the scam signs' quiz. You can also subscribe to the Scam Watch Radar to receive email alerts about the latest scams doing the rounds.
---
If you know someone who could benefit from advice
---
General advice disclaimer: This article has been prepared by FMD Financial and is intended to be a general overview of the subject matter. The information in this article is not intended to be comprehensive and should not be relied upon as such. In preparing this article we have not taken into account the individual objectives or circumstances of any person. Legal, financial and other professional advice should be sought prior to applying the information contained on this article to particular circumstances. FMD Financial, its officers and employees will not be liable for any loss or damage sustained by any person acting in reliance on the information contained on this article. FMD Group Pty Ltd ABN 99 103 115 591 trading as FMD Financial is a Corporate Authorised Representative of FMD Advisory Services Pty Ltd AFSL 232977. The FMD advisers are Authorised Representatives of FMD Advisory Services Pty Ltd AFSL 232977.