Scammers stoop to a new low
Scamwatch, the scam monitoring service run by the Australian Competition and Consumer Commission (ACCC), is alerting the public to a new trend re-targeting previous scam victims with offers of help to recover lost money. These scams are particularly bad as they retraumatise victims who have already lost money or identity information and are therefore, naturally, often desperate to get them back.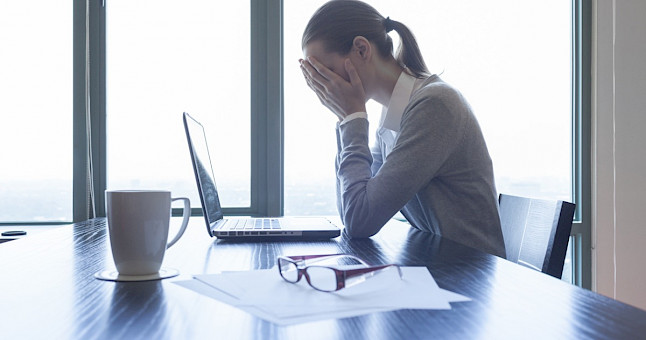 Scammers contact previous victims out of the blue posing as a law firm or government agency offering to help the victim recover money lost in other scams. They ask for an up-front fee and/or personal identity information, often utilising professional looking websites, complete with fake client testimonials.
Another common approach is for scammers to contact people who haven't been part of a previous scam and convince them they've unwittingly been scammed or been the victim of a 'purchase in error' and are entitled to a refund or settlement. This is a deceptive and quite successful tactic as consumers are rightly wary of being scammed and may be more likely to assume somebody contacting them to tell them they've been scammed is genuine. Unfortunately, the 66 people who've reported this growing scam so far this year prove that is clearly not the case. $270,000 has been lost to these scammers just four months into 2022, an increase of 300% on 2021.
How to avoid being a victim
Scamwatch is reminding people:
To be immediately sceptical of any contact by phone, text message, or email that claims you are owed a refund or settlement, regardless of whether you have been scammed previously.
To be aware that scammers can be very convincing and will want to rush you through the process. Simply hang up and buy time to research the validity of the call. Ring the organisation the scammer claims to represent or put their name into Google alongside words like 'scam' or complaint. You will often find the scam is well know and being widely reported.
To never give financial details or copies of identity documents to anyone you haven't met in person or to give strangers remote access to your devices.
What do if you or someone you know becomes a victim
Scamwatch recommends:
People who have lost money to a scam should contact their bank or financial institution as soon as possible. If they are unhappy with the financial institution's response, victims can make a complaint to the Australian Financial Complaints Authority which is a free and independent dispute resolution service. Financial institutions may be able to find where the money was sent, block the scam accounts, and help other people avoid becoming a victim.
People who are a victim of a scam or identity theft should act quickly to reduce the risk of financial loss or other damages. IDCARE is a free government-funded service which will help to develop a specific response plan. They will never contact you out of the blue.
For more information and to ensure you remain aware of all the latest circulating scams, visit www.scamwatch.gov.au where you can also subscribe to ScamWatch Radar to receive regular alerts and warnings.
---
General advice disclaimer: This article has been prepared by FMD Financial and is intended to be a general overview of the subject matter. The information in this article is not intended to be comprehensive and should not be relied upon as such. In preparing this article we have not taken into account the individual objectives or circumstances of any person. Legal, financial and other professional advice should be sought prior to applying the information contained on this article to particular circumstances. FMD Financial, its officers and employees will not be liable for any loss or damage sustained by any person acting in reliance on the information contained on this article. FMD Group Pty Ltd ABN 99 103 115 591 trading as FMD Financial is a Corporate Authorised Representative of FMD Advisory Services Pty Ltd AFSL 232977. The FMD advisers are Authorised Representatives of FMD Advisory Services Pty Ltd AFSL 232977.