RBA's decision is positive for investors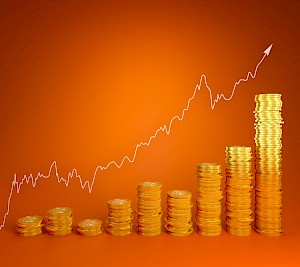 With the RBA announcing the cash rate will remain at a record low 2.5 per cent and continued economic recovery providing supportive conditions for good share market returns, we're predicting 2014 will see positive, but more conservative portfolio returns.
The economy is showing signs of a pickup, with encouraging improvement in consumer sentiment. Global factors include; the US economy leading the world out of the post GFC-recession, the strengthening of some European economies, Japan's quantitative easing finally turning around after years of deflation, and China's annual growth still expected to remain around 7% to 8%. The improving and increased volatility in markets are also helping boost returns, and the Federal Reserve is slowing down its quantitative easing program (the 'Taper').
Performance from diversified investment portfolios should still remain comfortably ahead of single defensive asset classes such as bonds, term deposits or cash, which are currently yielding only 3-4% per annum. With activity lifting, inflation already in the upper half of the target band and tentative signs that the labour market is also improving, we expect that the RBA's next move is likely to be up.
Overall, financial conditions remain accommodating for investors with long-term interest and risk remaining low, a trend which is set to continue throughout the course of 2014. To take advantage of these conditions or to learn how you can, book in for a FREE financial health check.
---
General advice disclaimer: This article has been prepared by FMD Financial and is intended to be a general overview of the subject matter. The information in this article is not intended to be comprehensive and should not be relied upon as such. In preparing this article we have not taken into account the individual objectives or circumstances of any person. Legal, financial and other professional advice should be sought prior to applying the information contained on this article to particular circumstances. FMD Financial, its officers and employees will not be liable for any loss or damage sustained by any person acting in reliance on the information contained on this article. FMD Group Pty Ltd ABN 99 103 115 591 trading as FMD Financial is a Corporate Authorised Representative of FMD Advisory Services Pty Ltd AFSL 232977. The FMD advisers are Authorised Representatives of FMD Advisory Services Pty Ltd AFSL 232977.