Not all financial advisers are the same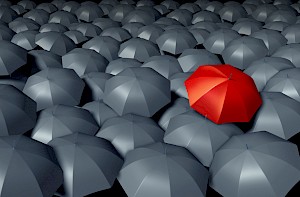 Finding the right person to manage your finances can be a difficult and time-consuming process for many people. Understandably, your money and assets are vitally important to both your immediate and long-term future so getting the best advice for your individual situation is no doubt high on your priority list.
To make your search for a trustworthy financial adviser easier, one great way is to look for an organisation that are Financial Planning Association of Australia (FPA) Professional Practices. These firms demonstrate the highest professional and ethical standards in the industry. In fact, we estimate just 10% of Melbourne firms are recognised as a professional practice and FMD Financial, has recently been recognised as one of them.
"An FPA certification is clear sign of a financial firm's high degree of professional practice standards, offering those seeking a financial adviser a greater level of certainty." Lee Wapling, CEO
What are the requirements of an FPA Professional practice?
We undergo a rigorous screening process every three years to meet the following requirements:
All advisers are FPA practicing members;
Highly qualified advisers with almost all advisers CFP® professionals or will be within three years; and
Commit to upholding the FPA's Code of Professional Practice
---
General advice disclaimer: This article has been prepared by FMD Financial and is intended to be a general overview of the subject matter. The information in this article is not intended to be comprehensive and should not be relied upon as such. In preparing this article we have not taken into account the individual objectives or circumstances of any person. Legal, financial and other professional advice should be sought prior to applying the information contained on this article to particular circumstances. FMD Financial, its officers and employees will not be liable for any loss or damage sustained by any person acting in reliance on the information contained on this article. FMD Group Pty Ltd ABN 99 103 115 591 trading as FMD Financial is a Corporate Authorised Representative of FMD Advisory Services Pty Ltd AFSL 232977. The FMD advisers are Authorised Representatives of FMD Advisory Services Pty Ltd AFSL 232977.