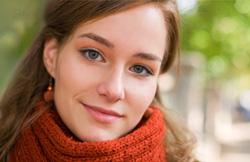 There has been much commentary on the changing family unit in Australia but the reality is 70% of primary carers of children are women. Although many wouldn't change this situation, it's evident that the time spent out of the workforce is taking a serious toll on women's super.
Between the ages of 38 and 47 women's super balances can plateau and the longer women are out of the work force, the harder it is for them to accumulate a sizeable super balance. But with small changes and a practical approach, women can reclaim a positive retirement.
Some tips women can apply to change the outcome of their retirement fund:
Co-pilot your financial management
Familiarise yourself with how much money is coming in and how much is going out. After expenses, check where excess money is going and what percentage of it could be moved into a savings account. Partner with a Certified Financial Planner and get comfortable with budgeting and understanding the various investment terminologies – it will make discussing your superannuation options a lot less daunting.
Just $20 a week worth of extra super contributions will make a big difference to your super balance come retirement – the key is to stay disciplined in long term investing. Your retirement income needs to last you, on average, around 20 years. You can supplement this income with the Government Age Pension, but make sure you don't underestimate how much you'll need to get by.
Seek out information to become super savvy
Financial literacy should be encouraged in women as it can instill saving foundations for the rest of their lives. Learn to understand the fundamentals of a self-funded retirement and assess your finances as part of a bigger picture.
Book a FREE financial health check and get back in control of your super today.
---
General advice disclaimer: This article has been prepared by FMD Financial and is intended to be a general overview of the subject matter. The information in this article is not intended to be comprehensive and should not be relied upon as such. In preparing this article we have not taken into account the individual objectives or circumstances of any person. Legal, financial and other professional advice should be sought prior to applying the information contained on this article to particular circumstances. FMD Financial, its officers and employees will not be liable for any loss or damage sustained by any person acting in reliance on the information contained on this article. FMD Group Pty Ltd ABN 99 103 115 591 trading as FMD Financial is a Corporate Authorised Representative of FMD Advisory Services Pty Ltd AFSL 232977. The FMD advisers are Authorised Representatives of FMD Advisory Services Pty Ltd AFSL 232977.