Is sleep more important than food?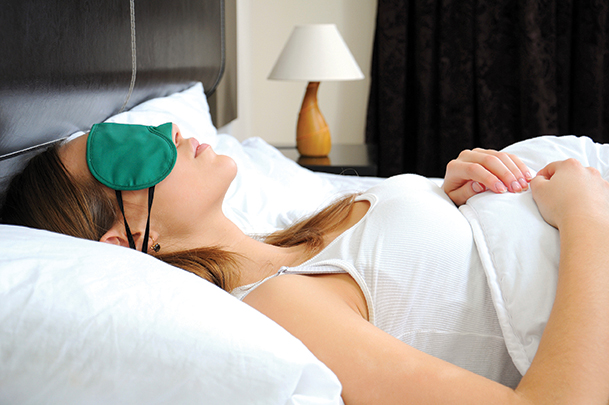 How many times have you heard it said? Mahatma Gandhi fasted for three weeks in order to change the world, no doubt he was hungry, weaker, and somewhat thinner but he was fine. It takes longer for a reduction in food to impact  our health, but the smallest amount of sleep deprivation can be detrimental to our health, mood, cognitive capacity and productivity. 
Of course, one night won't put us at serious risk, but little sleep over a week or two can increase the risk of stroke and heart disease as well as obesity, diabetes, loss of memory, osteoporosis and cancer according to a growing body of research. 
Although our brains naturally decline with age it appears sleeplessness hastens the process according to a new study from the Center for Sleep and Circadain Neurobiology. In the study mice deprived of sleep for just three days lost 25 to 30 per cent of the neurons critical for focussed attention. Not ideal news for those skimping on sleep who need to sit through a long drive, a day at the office or a school concert.  
3 tips to naturally regulating your sleep-wake cycle 
Increase light exposure during the day – try to take your work break outside in sunlight, exercise outdoors and let as much light into your home/workspace as possible.

Boost melatonin production at night – avoid eye contact with bright lights in the evening.

Consider increasing your magnesium – the mineral plays a major role in the functioning of GABA receptors which is the primary neurotransmitter that calms your central nervous system, relaxes you and helps you prepare for sleep. 
---
General advice disclaimer: This article has been prepared by FMD Financial and is intended to be a general overview of the subject matter. The information in this article is not intended to be comprehensive and should not be relied upon as such. In preparing this article we have not taken into account the individual objectives or circumstances of any person. Legal, financial and other professional advice should be sought prior to applying the information contained on this article to particular circumstances. FMD Financial, its officers and employees will not be liable for any loss or damage sustained by any person acting in reliance on the information contained on this article. FMD Group Pty Ltd ABN 99 103 115 591 trading as FMD Financial is a Corporate Authorised Representative of FMD Advisory Services Pty Ltd AFSL 232977. The FMD advisers are Authorised Representatives of FMD Advisory Services Pty Ltd AFSL 232977.