How to find a financial adviser you can trust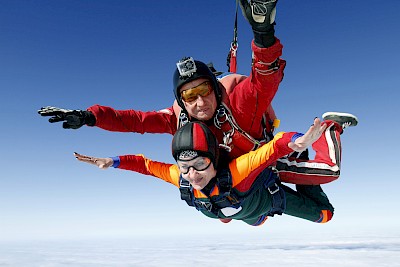 In September 2015 a study conducted by the Financial Planning Standards Board in association with the Financial Planning Association (FPA) found 70 per cent of Australians did not know who to trust when it came to managing their financial matters.
While this statistic is extremely disheartening for any qualified and experienced financial adviser with a strong code of ethics, we completely understand the consumer's point-of-view. There have been far too many cases of financial mismanagement and complete lack of transparency by so-called professionals that have given the industry a bad name.
The study also revealed that Australians consumers were twice as likely as their global counterparts to seek information on financial matters from family and friends rather than a professional financial planner.
While finding the right person to manage your finances can be a difficult and time-consuming process, it is an investment that is worth making. Here are some key steps you can take to find a financial adviser that you can trust.
1. Cut your search by 90%: find an FPA Professional Practice
A firm that is recognised as a FPA Professional Practice has to undergo a rigorous screening process every three years to meet the following requirements:
All advisers are FPA practicing members;
Highly qualified advisers with almost all advisers CFP® professionals or will be within three years; and
Commit to upholding the FPA's Code of Professional Practice
We estimate that just 10% of Melbourne firms are recognised as an FPA Professional Practice. FMD Financial is one of them.

2. Build trust: ask the right questions
Once you ensure that your potential financial adviser is FPA certified, ask them the following questions:
what are their educational qualifications
how much experience do they have and in what specific areas
what is their fee structure
what services do they provide
The answers to these questions will give you information and insight into the individual as well as the organisation they represent. By asking about their services, you will get to know whether they have a goal-based approach that is focussed on your situation and existing financial products in your portfolio. Be wary of advisers that attempt to sell you a one-size-fits-all single investment solution.
3. Calculate the ROI: understand the real costs
Many investors worry that that financial advice may be too expensive for them. Many others (age 30-55) believe that they are not yet at a stage where they need a financial adviser. This thinking may result in one deciding on DIY financial planning.
It's hard to calculate the real cost of DIY financial planning to make a comparison. Recent research by the Queensland University of Technology explored the relationship between financial planning advice and client well-being.
The findings revealed that financial advice has overwhelmingly positive effects on clients' financial and general well-being. As per the respondents, particularly for long-term users of financial advice, they gained:
sense of security (83 per cent)
financial well-being (82 per cent)
sense of control (78 per cent)
peace of mind (77 per cent)
As with every investment, it's not about the price, it's about the ROI.
Want to gain a deeper understanding of your finances?
What's different about FMD?
1. Based on goals
At FMD Financial, we work on growing your money to help you achieve your financial and personal goals.
2. Holistic approach
We focus on your health, wealth and happiness through six key areas of personal financial management that make all the different to the lifestyle you can afford at every stage of life.
3. Transparent process
We believe so strongly in our process that we offer a 1-hour free consultation with one of our qualified financial advisers. There's no charge for this meeting because we want to make sure we're right for you and you're right for us.
---
General advice disclaimer: This article has been prepared by FMD Financial and is intended to be a general overview of the subject matter. The information in this article is not intended to be comprehensive and should not be relied upon as such. In preparing this article we have not taken into account the individual objectives or circumstances of any person. Legal, financial and other professional advice should be sought prior to applying the information contained on this article to particular circumstances. FMD Financial, its officers and employees will not be liable for any loss or damage sustained by any person acting in reliance on the information contained on this article. FMD Group Pty Ltd ABN 99 103 115 591 trading as FMD Financial is a Corporate Authorised Representative of FMD Advisory Services Pty Ltd AFSL 232977. The FMD advisers are Authorised Representatives of FMD Advisory Services Pty Ltd AFSL 232977.