Healthy benefits for personal insurance members
A healthy, active lifestyle is something we all strive to achieve and maintain. We know that healthy eating and regular physical activity benefits our mental and emotional wellbeing but did you know it can also help you access lower-cost insurance?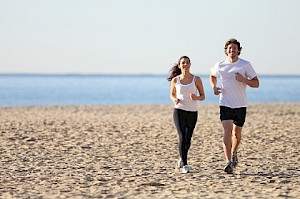 Just as experienced safe drivers enjoy lower car insurance premiums, some personal insurance providers now offer a lower base premium (up to 20% in some cases) if you are healthy, active and committed to better well-being. This is based on the idea that if you look after your health, you're less likely to make an insurance claim.
AIA's Vitality program is a great example: it works on a points system which rewards you with vouchers and premium discounts for making good decisions and keeping track of your health. Asteron Life follows a similar approach, offering discounted Life cover as an incentive for healthy members.
The introduction of member rewards is a great encouragement for you to be more proactive about your health – not only to save money, but to improve your physical, mental and emotional wellbeing too.
To find out more about how you can gain greater benefits from being a healthy insurance member, contact an FMD adviser or book a FREE financial health check today
*ABS household trends report 2011
---
General advice disclaimer: This article has been prepared by FMD Financial and is intended to be a general overview of the subject matter. The information in this article is not intended to be comprehensive and should not be relied upon as such. In preparing this article we have not taken into account the individual objectives or circumstances of any person. Legal, financial and other professional advice should be sought prior to applying the information contained on this article to particular circumstances. FMD Financial, its officers and employees will not be liable for any loss or damage sustained by any person acting in reliance on the information contained on this article. FMD Group Pty Ltd ABN 99 103 115 591 trading as FMD Financial is a Corporate Authorised Representative of FMD Advisory Services Pty Ltd AFSL 232977. The FMD advisers are Authorised Representatives of FMD Advisory Services Pty Ltd AFSL 232977.