Good financial advice may do more for staff morale than a pay rise
Research shows 46% of employees worry about their finances and that worry can stop them achieving at work and feeling positive about their job. It's a statistic that is motivating employers to take action. Improving financial wellbeing among staff was the top employer initiative for just 30% of companies in 2014. That figure has now jumped to 56% according to AON Hewitt's 2016 Hot Topics in Retirement and Financial Wellbeing research.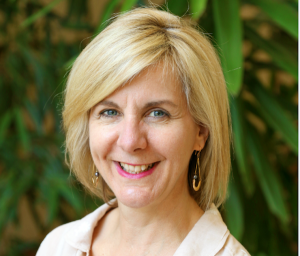 Companies like RAA in South Australia are leading the charge. Senior Manager, Pay and Benefits, Tatjana Bergen, says providing employees with access to qualified financial advisers who build an ongoing relationship with the organisation and its employees is an important part of their commitment to supporting the financial wellbeing of staff. "FMD adviser, Dan Arcadiou, is regularly on site to meet with employees and FMD have developed a dedicated online survey our staff can access via the Intranet to get a better understanding of their financial situation at any time."
It seems there is both a bottom line benefit and a moral imperative to boost financial wellbeing among employees. Eighty-five per cent of Australian employers say they're focused on financial wellbeing because it's the right thing to do, but almost as many (80%) are motivated by the desire to improve employee engagement. Yet barriers to seeking financial advice remain. Employers may not know a good financial adviser or how to evaluate one. And recent scandals among big bank advisers have understandably put many business and HR leaders off taking that first step. Experts agree people need to be empowered to take control of their financial wellbeing just as they do with maintaining a healthy lifestyle through a good diet and exercise. Fitness programs, fruit boxes and gym passes have long been a part of Australian workplaces, so why not high quality financial advice tools and qualified financial advisers?
As professional work continues to become more flexible but also more uncertain, good financial planning is becoming crucial to the growing contract workforce. Contingent workforce specialists Entity Solutions have partnered with FMD to offer their workforce access to quality advice to help them plan for the future. CEO Neil Merola says "It's key to ensure every independent professional has the opportunity to protect their lifestyle and where possible, maximise their income." With evidence suggesting many professionals are unprepared for maintaining their lifestyle in an uncertain job market, now is the time to help employees take greater control of thier financial futures.
Talk to us about running an advice clinic at your workplace to give employees accesss to a reputable financial health check. Or if you have questions about your financial wellbeing, complete our quick and easy online financial health check or book a free 1 hour consultation with a qualified adviser.
---
General advice disclaimer: This article has been prepared by FMD Financial and is intended to be a general overview of the subject matter. The information in this article is not intended to be comprehensive and should not be relied upon as such. In preparing this article we have not taken into account the individual objectives or circumstances of any person. Legal, financial and other professional advice should be sought prior to applying the information contained on this article to particular circumstances. FMD Financial, its officers and employees will not be liable for any loss or damage sustained by any person acting in reliance on the information contained on this article. FMD Group Pty Ltd ABN 99 103 115 591 trading as FMD Financial is a Corporate Authorised Representative of FMD Advisory Services Pty Ltd AFSL 232977. The FMD advisers are Authorised Representatives of FMD Advisory Services Pty Ltd AFSL 232977.