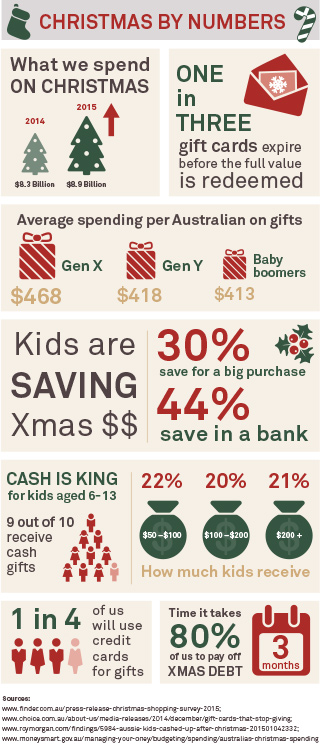 It is no surprise we're spending more on Christmas each year and it seems Gen Xers, at the peak of their careers and earning power, typically spend the most.
We're no scrooges but we'd like to see them reign in their generosity and put some extra money more toward their Superannuation – we think of it as paying yourself forward for many happy Christmases to come. 
Wishing you more good times with family and friends this Christmas and less of a toll on your hip pocket. 
Our online profiler can help you understand if you're are on track for a future that is frugal, comfortable or no compromises. From salary sacrificing to investing within your superannuation, there are many ways to get more money behind you earlier.  If you're ready to get started contact us for a free 1 hour consultation to review your personal situation.
---
General advice disclaimer: This article has been prepared by FMD Financial and is intended to be a general overview of the subject matter. The information in this article is not intended to be comprehensive and should not be relied upon as such. In preparing this article we have not taken into account the individual objectives or circumstances of any person. Legal, financial and other professional advice should be sought prior to applying the information contained on this article to particular circumstances. FMD Financial, its officers and employees will not be liable for any loss or damage sustained by any person acting in reliance on the information contained on this article. FMD Group Pty Ltd ABN 99 103 115 591 trading as FMD Financial is a Corporate Authorised Representative of FMD Advisory Services Pty Ltd AFSL 232977. The FMD advisers are Authorised Representatives of FMD Advisory Services Pty Ltd AFSL 232977.