Facing Covid-19 career change? These 7 moves can help you land on your feet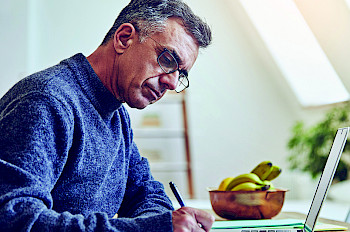 Covid-19 has led to widespread business and employment uncertainty. Typically, in times of recession, lower skilled workers bear the brunt of the economic impact, but this time the impact has been across the spectrum.
The various travel bans and hospitality restrictions have impacted casual hospitality workers, higher paid chefs, retail executives and highly skilled, well paid professions like airline pilots and engineers. In the hardest hit areas like Victoria, many have been without work for almost all of 2020, and finding a job is challenging with skilled job vacancies down almost 20% on this time last year.
As JobKeeper support tapers off in March 2021, it is likely we'll see more redundancies among mature, affluent professionals in sectors like retail, tourism and manufacturing. At this time of life, people often have a mortgage and/or kids in private school, so an unexpected career change can come at a time when debts and expenses are high and they were banking on another 5-10years of strong income to improve their financial position.
Here are some of the key considerations if you find your role has been made redundant:
Manage cashflow and budgets: Your top priority is to fund your short-term expenses. Understand what you need to meet your short-term commitments, draw up a budget and assess that against your cash reserves.
Consider early release of super: If your cash reserves are inadequate you can apply for up to $10,000 of your super, but be quick. Applications must be in by Dec 31, 2020 and if you apply by Dec 11 you can expect to receive funds by Christmas.
Pay down debt: If you have the capacity, consider using part of your redundancy payment to repay or reduce high interest personal debt such as credit cards and personal loans. Then if funds remain, perhaps apply them to a mortgage offset account where they remain accessible, while reducing interest.
Review your insurances: Ensure you understand the implication of your redundancy on your current insurance cover. Income Protection, Life & Total and Permanent Disability cover can all be impacted. Your FMD adviser can assist with this.
Don't forget the hidden job market: Not all jobs are advertised, so try to identify non-advertised vacancies through registration with appropriate agencies and targeted networking, and ensure you take advantage of any company-provided transition or redeployment support.
Look to the big picture and explore your options: This is a good time to ask yourself, what do I really need to be happy? With work experience on your side, you may want to transition to a portfolio career – like taking up non-executive board positions, going out on your own to consult or even slowing down.
Seek professional advice: During all of life's big transitions, good financial advice makes all the difference. An adviser that understands your current situation can provide projections for your financial future that might surprise you and allow you to consider options you may have thought were years away.
A great advice relationship provides peace of mind now and a roadmap for your lifestyle into the future.
---
Have questions about financial planning for career change?
---
General advice disclaimer: This article has been prepared by FMD Financial and is intended to be a general overview of the subject matter. The information in this article is not intended to be comprehensive and should not be relied upon as such. In preparing this article we have not taken into account the individual objectives or circumstances of any person. Legal, financial and other professional advice should be sought prior to applying the information contained on this article to particular circumstances. FMD Financial, its officers and employees will not be liable for any loss or damage sustained by any person acting in reliance on the information contained on this article. FMD Group Pty Ltd ABN 99 103 115 591 trading as FMD Financial is a Corporate Authorised Representative of FMD Advisory Services Pty Ltd AFSL 232977. The FMD advisers are Authorised Representatives of FMD Advisory Services Pty Ltd AFSL 232977.