Annual Client Briefing panel discussion highlights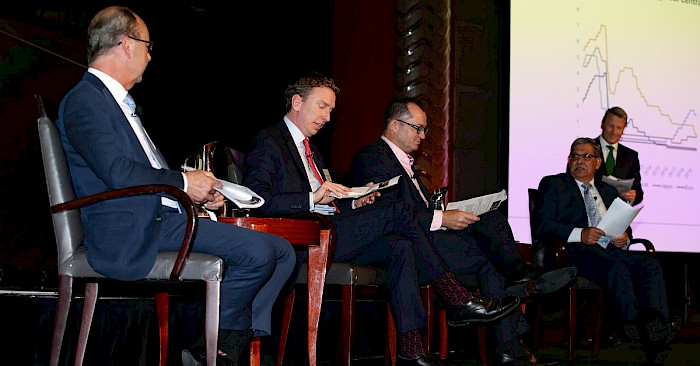 We continue to receive fantastic feedback about our largest-ever Annual Client Briefing held at the Park Hyatt in Melbourne in December 2019 where we welcomed over 400 guests.
One of the things clients have told us they enjoyed most was the interactive panel discussion on investment strategies facilitated by senior FMD adviser, Rohan Gulasekharam. The panellists included FMD director and senior adviser, Mike Reynolds, FMD Investment Committee Chair, Richard Dahl and special guest; Investment Specialist, Anthony Doyle from Fidelity International.
For those who couldn't make it to the event, this 15-minute video captures key insights from the panel who looked at economic challenges and opportunities from the decade past and the years ahead.
Note: This video was recorded on 5th December 2019 but the key macro-economic analysis remains relevant and the time of publishing on 20th February 2020.
Click here to view video
---
Have questions about investments?
---
General advice disclaimer: This article has been prepared by FMD Financial and is intended to be a general overview of the subject matter. The information in this article is not intended to be comprehensive and should not be relied upon as such. In preparing this article we have not taken into account the individual objectives or circumstances of any person. Legal, financial and other professional advice should be sought prior to applying the information contained on this article to particular circumstances. FMD Financial, its officers and employees will not be liable for any loss or damage sustained by any person acting in reliance on the information contained on this article. FMD Group Pty Ltd ABN 99 103 115 591 trading as FMD Financial is a Corporate Authorised Representative of FMD Advisory Services Pty Ltd AFSL 232977. The FMD advisers are Authorised Representatives of FMD Advisory Services Pty Ltd AFSL 232977.