7 ways to stop procrastinating about financial planning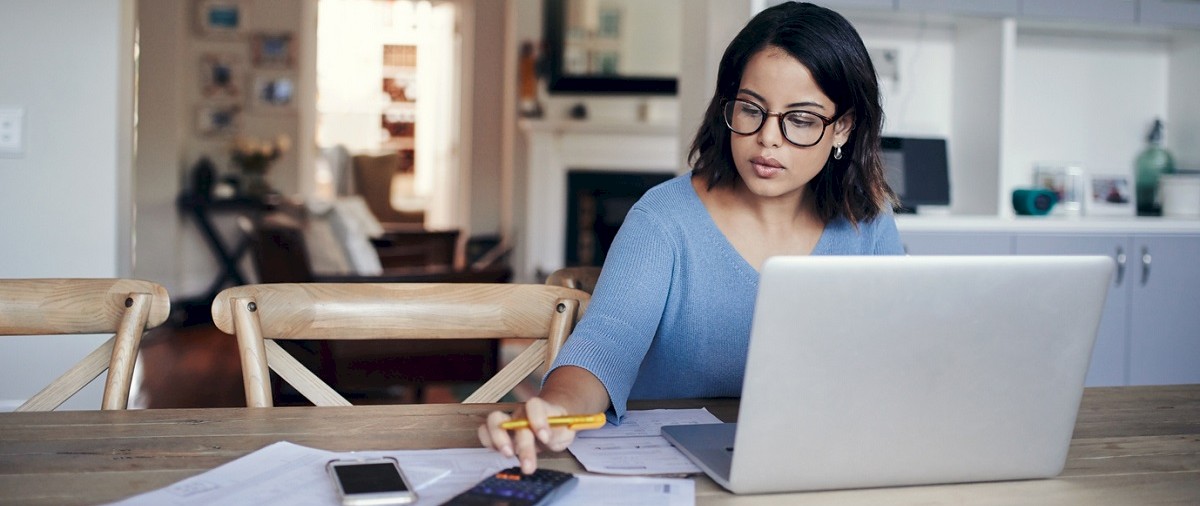 There are many moments in our lives where we find ourselves at financial cross-roads. At these times we become committed to being more disciplined about our finances so we are better prepared the next time life throws us a curve ball. Soon enough though, the pressures of daily life kick in and we run out of steam and stop prioritising our personal and financial goals.
From years of experience helping people across Australia achieve their financial goals, our financial advisers have developed a strong understanding of why struggle to stick to our goals. Here they share their top tips to help you stick to and achieve your financial goals.
1. Put pen to paper
Writing your goals down will not only help you remember them, but will also help you stick to them better. If your goal is to spend less and save more, you could set a weekly savings goal and write down exactly how you reduced your spending each week.
Top tip: "You financial goals are not just about money. They are closely tied with your dreams, your values and your vision for your family. So when you set your goals, remember that it's not all about the numbers. Its about creating a lifestyle."
2. List any obstacles
Think of everything that can get in your way, then design a plan for how to reduce the influence of each obstacle.
Top tip: "Make a list of what you own, how much you owe, your insurance, superannuation, income and expenses. Once you have that, you will have a clear understanding of the possible obstacles in your financial path. Get a strong picture of your current financial position by taking 10 minutes to complete the FMD Profiler."
3. Watch your self-speak
Often we have a conversation in our mind when we want to make a purchase we know we shouldn't make. We find all kinds of reasons to justify it. When you feel tempted to spend money on an unnecessary item, ask yourself if it will help you achieve your long-term financial goals.
Top tip: "Make a list of items you'd like to purchase today. If you still want to purchase them two months from now, chances are it's worth it."
4. Prepare for success
Research suggests the brain can 'run out' of patience and self-control. So, instead of trusting your future self to do the right thing, make tough choices easier by preparing for them when you're already feeling motivated.
Top tip: "Once you find yourself consistently making the often hard choices towards a more secure financial future, learn to trust your judgement about the smaller things you may decide to splurge on. This keeps you happy and motivated and reminds you why you're saving in the first place."
5. Visualise success
Let's face it, if you never see yourself being successful, you probably will never become successful. Creative visualisation is a mental technique that uses the imagination to make goals a reality. It can greatly improve your chances of accomplishing what you've set out to achieve.
Top tip: "Visualisation is key to achievig goals. However, it is important to separate 'vision time' and 'action time.' Once you've visualised your goals, write down simple steps to achieving them and then take your brain out of it. This is when they stop feeling like high-involvement decisions and instead become habits."
6. Consider using a budget app
There are loads of finance-based apps available to help you track your spending and set realistic savings goals. Pocketbook is a great (and free!) app that can help you organise your finances in one simple platform.
Top tip: "If you're overwhelmed by the different apps available, speak to a financial adviser for an objective opionion on which one will best suit your unique requiremennts and behaviours. For example, if you know that you lack the time or the discipline to regularly update your financial transactions, your adviser will suggest one that can be linked to your bank account so that your information is updated with minimal effort."
7. Partner with an expert to keep you accountable
It's important you stay accountable to someone, whether it be your spouse, a family member, friend or a professional financial adviser. A good financial adviser can coach you through both your short-term and long-term goals for financial stability and success.
Top tip: "Most often we are not the only stakeholders in our financial goals. Achieving them, or failing to do so, impacts all the stakeholders. Whether it's a spouse, parent, friend or child, staying accountable to each other maximises the chances of sticking to and achieving goals."
Did you know?
People who set goals are happier and achieve more than they would without having them. In fact, achieving a goal you've set produces dopamine, a neurotransmitter responsible for feelings of pleasure. Commonly, dopamine activates neural circuitry that makes you eager to pursue new challenges, preparing the brain for the next big goal and making success a life long habit.
The first step
Understand your net worth so that you're able to start planning your financial goals and implementing strategies to achieve them. FMD Financial's new online financial profiling tool provides a quick, convenient way to help busy professionals do just that.
---
Take the next step in maximizing your super and get a free financial health check
---
General advice disclaimer: This article has been prepared by FMD Financial and is intended to be a general overview of the subject matter. The information in this article is not intended to be comprehensive and should not be relied upon as such. In preparing this article we have not taken into account the individual objectives or circumstances of any person. Legal, financial and other professional advice should be sought prior to applying the information contained on this article to particular circumstances. FMD Financial, its officers and employees will not be liable for any loss or damage sustained by any person acting in reliance on the information contained on this article. FMD Group Pty Ltd ABN 99 103 115 591 trading as FMD Financial is a Corporate Authorised Representative of FMD Advisory Services Pty Ltd AFSL 232977. The FMD advisers are Authorised Representatives of FMD Advisory Services Pty Ltd AFSL 232977.