How do you score on the Six Pillars of Health, Wealth & Happiness?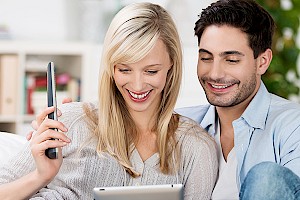 There may not be a formula for creating health, wealth and happiness, but 15 years of providing personalised financial advice has taught us that taking the right steps in six key areas of personal financial management makes all the different to the lifestyle you can afford at every stage of life.
1. Your goal-setting:
Setting financial goals is tough because it means taking reflective time away from our busy lives and thinking specifically and realistically about what we want from our hard-earned money. That's why the simple act of talking with a good adviser can help you crystalize you goals sooner.
Click here to see a video of our clients and advisers talking about the people who first helped them set financial goals and how it helped them build wealth faster.

2. Your Income
On each pay-day, pay yourself a pre-decided percentage of your income. The rest goes into your savings or investment account as part of a tax-effective strategy. There will be months where you're unable to save anything, don't let that derail you. Income is your best financial advantage in your intensive working years, so make sure that income brings you the biggest returns.
3. Your Assets and Debt
With a rising cost of living, stagnant wages growth and a slower investment growth, it's easy to feel like you're working hard but not getting anywhere. Knowing your asset to debt ratio helps your determine your equity levels so you can develop a plan to pay off debt and own your assets sooner.
Want to understand your personal balance sheet? Take our quick and convenient online profiler now at http://www.fmd.com.au/health-wealth-and-happiness-project.html
4. Your Superannuation
Most of us are simply too optimistic about what our super will yield over time. Our online profiler can help you understand if you're are on track for a future that is frugal, comfortable or no compromises. When you know what to expect you can do something about it. From salary sacrificing to investing within your superannuation, there are many ways to get more money behind you earlier.
5. Your Insurance
The earlier you start, the better the policy you can access. At age 40, many policy exclusions kick in, so it's advisable to get your insurance before then. No longer just for the rich or the aged, insurance and income protection are essential to maintaining your earning power - and your lifestyle - in an uncertain world.
6. Your financial legacy
Every day we meet clients, friends and colleagues with families, businesses and assets, who don't have a valid will in place. While it can be emotionally challenging to plan your estate in the prime of your life, sorting out your will is more important now than ever. Talking to a professional financial adviser will help you get started on this difficult but vital step towards financial control.
So How Happy Are You?
Curious about where you score on the health, wealth and happiness scale?
Find out in less than 10 minutes by taking our unique online profiler at http://www.fmd.com.au/health-wealth-and-happiness-project.html
Answer the questions in the Six Pillars profiler and get a free snapshot of your current financial position. There's real-time advice and feedback from our experts along the way.
If you're interested in knowing more, you can also book a free consultation with one of our qualified advisers to pick up your detailed personal balance sheet and a projection of what of lifestyle you can expect to afford in the future.